Energy-Optimised and Resource-Conserving Materials, Structures and Manufacturing Processes
The focus within the field of action of "Energy-optimised and resource-conserving materials, structures and machining processes" is the investigation of energy-efficient material use and resource-efficient production. The field of action addresses the material related optimisation of machining processes and the application-related adjustment of the material properties.
The goal is the improvement of the energy and resource efficiency of components and assemblies, taking into consideration aspects of material selection and development, material processing and handling, material use and material recycling.
Sub-Projects
Functionalised Coatings and Structures

In particular, lightweight materials and materials in hazardous environments often only fulfil their usage potential through the use of adapted surfaces, achieved by means of coating. Through various coating and joining procedures, different material groups can thus be combined, whereby the surface and internal component properties are separated. Local material selection made in this way enables the energy-efficient use of assemblies in which, for example, protective wear or temperature coatings protect lightweight materials. The results differ from what was previously considered state-of-the-art through their material-adapted and low-energy processing.
Resource-Conserving Composite Structures Using Ultra-Lightweight Construction

Ultra-lightweight component structures are generally made from anisotropic composite materials. In comparison to other construction materials, they have very good mechanical properties in relation to their weight, and therefore exhibit high energy-saving potential in moving assemblies. Here the focus was on increasing the capacity for the use of plastic-based composite fibres through the logical development of materials, production procedures and joining processes in semi-finished product and component manufacture, using metal-CFRP composite construction methods. There was also a focus on the use of renewable raw materials. When using components, the mechanical load-bearing capacity can be improved through the use of direction-dependent composite properties. In production and processing, materials, production and joining processes and recycling technologies are important.
Micro- and Nano-Scale Material and Coating Systems

Modern micro- and nano-scale material and coating systems have enormous potential with regard to energy conservation, resulting on the one hand from the further development of their manufacturing technologies, and on the other hand from the qualification of materials that are more readily available for new fields of application. Therefore this sub-field addresses the use of conventional material and coating systems for protection against wear, through the extension of the use of PVD on high-performance thermoplastics and the development of highly wear-resistant Fe-based materials which can undergo thermal coating processes. Furthermore, through the development of adapted thermomechanical processes for multi-phase steels, the energy efficiency of thermal forming and heat treatment processes can be significantly increased through the combination of these processes.
---
Head of Field of Action
Prof. Bernhard Wielage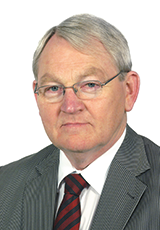 Prof. Bernhard Wielage

Professorship of Composite Materials

phone: +49 (0)371 531-36169

fax: +49 (0)371 531-23819

e-mail: bernhard.wielage@mb.tu-chemnitz.de


Professorship of Composite Materials
---
Participants